Latest News from the HLF Project Team
Open Day Success!
Sunday 1 July saw a new and refreshed Open Day at the cemetery with a wide range of activities and information on offer. Despite soaring temperatures, we were thrilled to see up to 300 visitors come through the gates to explore and take part. Highlights included fantastic turn-outs for all of our programmed walks and talks, along with engaging and positive conversations about the Heritage Lottery Fund bid future plans. 
Our thanks to Ruth Davey from Look Again, Dr Iain Boulton, Roy Vickery from South London Botanical Institute, A Yeatman & Sons, Brompton Cemetery, Friends of West Norwood Cemetery, West Norwood FEAST and the Bereavement Services staff for helping to deliver a great event.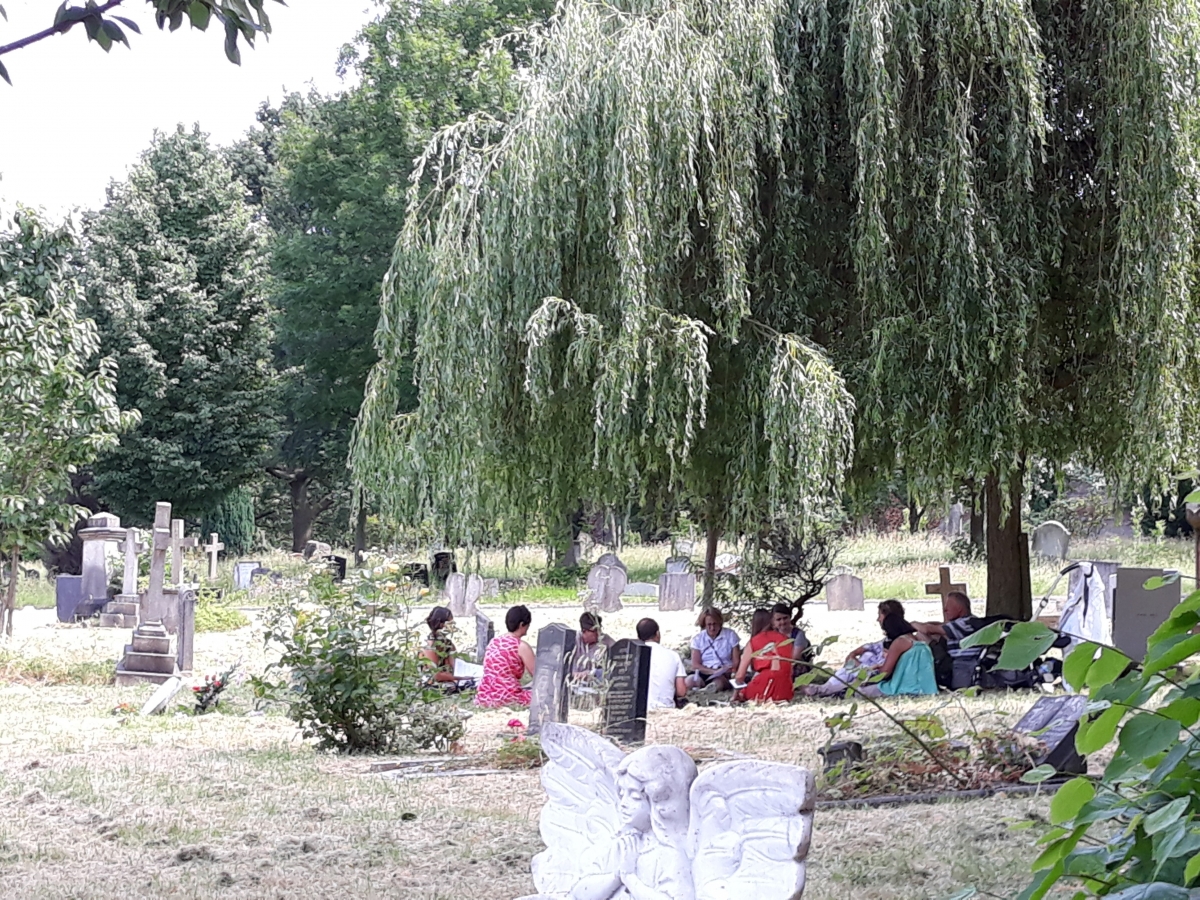 Planning Application Update
Five planning applications have now been submitted to Lambeth's Planning Department for review and consideration.
1. Repair and Conservation works to 16 'Heritage At Risk' monuments 
2. Repair and Conservation works to St Stephen's Chapel
3. A new pedestrian entrance from Robson Road 
4. Reinstatement of a historic entrance at Hubbard Road
5. A Visitor Centre
You can review the Planning Applications online and submit any feedback directly to Lambeth's Planning Team. Please note the closing date for your comments is Friday 10 August.
 
Activities Plan Feedback
Over the last 7 months, the team have been working hard on creating an exciting Activities Plan, designed to appeal to a wide range of people and interests. 
We've spoken to local residents, organisations and other similar projects but to help ensure that this is the very best plan for you and offers the type of activities that you would want to sign-up for and take part in, we would really appreciate any further feedback or suggestions ahead of our bid submission at the end of August. Click here to see a list of what has been put together so far and please get in touch via email or tweet us @WNCemetery by Monday 27 August.
Bid Submission Date
The bid will be officially submitted to the Heritage Lottery Fund on Thursday 30 August and the outcome received in January 2019. We will keep you posted on any developments via our website, social media channels and newsletters.