Thursday 5 September and Saturday 7 September
7.30 - 8.30pm
Join Dr Iain Boulton on a walk around West Norwood Cemetery to discover more about these fascinating flying mammals. Learn about their distinctive behaviours, whilst using specialist bat detectors to track activity overhead.
Free to join, however spaces are limited - Please register online here
Iain Boulton works for Lambeth Landscapes, which is responsible for the maintenance of Lambeth's 65 parks, commons and cemeteries. He acts as the borough's ecologist, working to ensure Lambeth's wildlife and nature conservation sites are suitably managed to protect them. He is also responsible for helping to raise awareness in local residents and communities of Lambeth's rich biodiversity, supporting them to look after and help improve the borough's wildlife sites for the benefit of people and nature alike.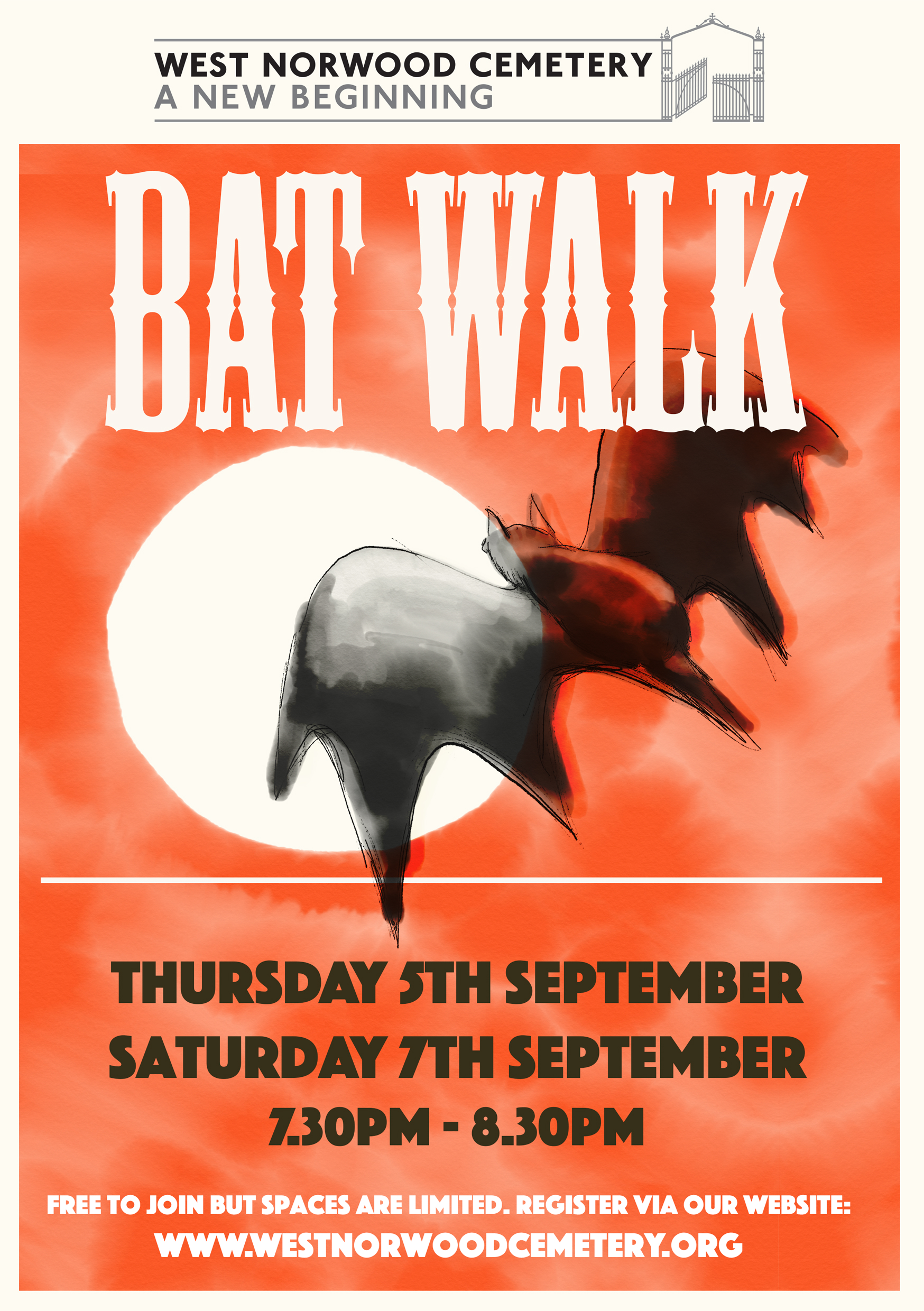 event date:
Thursday, September 5, 2019