1pm-2.30pm
FREE but numbers are limited, so booking is essential here 
Discover the living remnants of the ancient Great North Wood in this detective nature walk around West Norwood Cemetery and its surroundings, guided by the magnificent oak trees and Dr Iain Boulton of Lambeth Parks. ...
The Great North Wood was a natural oak woodland that started three miles (4.8 km) south-east of central London and scaled the Norwood Ridge. At its full extent, the wood's boundaries stretched almost as far as Croydon and as far north as Camberwell. It had occasional land ownings as large clearings, well-established by the Middle Ages such as the hamlets of Penge and Dulwich.
Small fragments or re-plantations remain including West Norwood Cemetery, Dulwich Wood, Sydenham Hill Wood, Biggin Wood and Beaulieu Heights.
Many place names refer to the Great North Wood including South Norwood, Upper Norwood and West Norwood (known as Lower Norwood until 1885). Other settlements that reflect the area's woodland past are Woodside, Forest Hill, and Honor Oak.
This walk is absolutely suitable for families of all ages. Buggies and other wheeled transport might struggle if the ground is wet, but it will be possible to enjoy the walk from paved pavements, paths and roads. It will go ahead, whatever the weather, but please come prepared - especially for uneven and potentially muddy ground.
If you have any queries on accessibility please contact Kim Hart on khart@lambeth.gov.uk
This is a completely free walk, brought to the community as part of the ongoing National Lottery Heritage Fund project. You can find out more on the project website: www.westnorwoodcemetery.org/about-project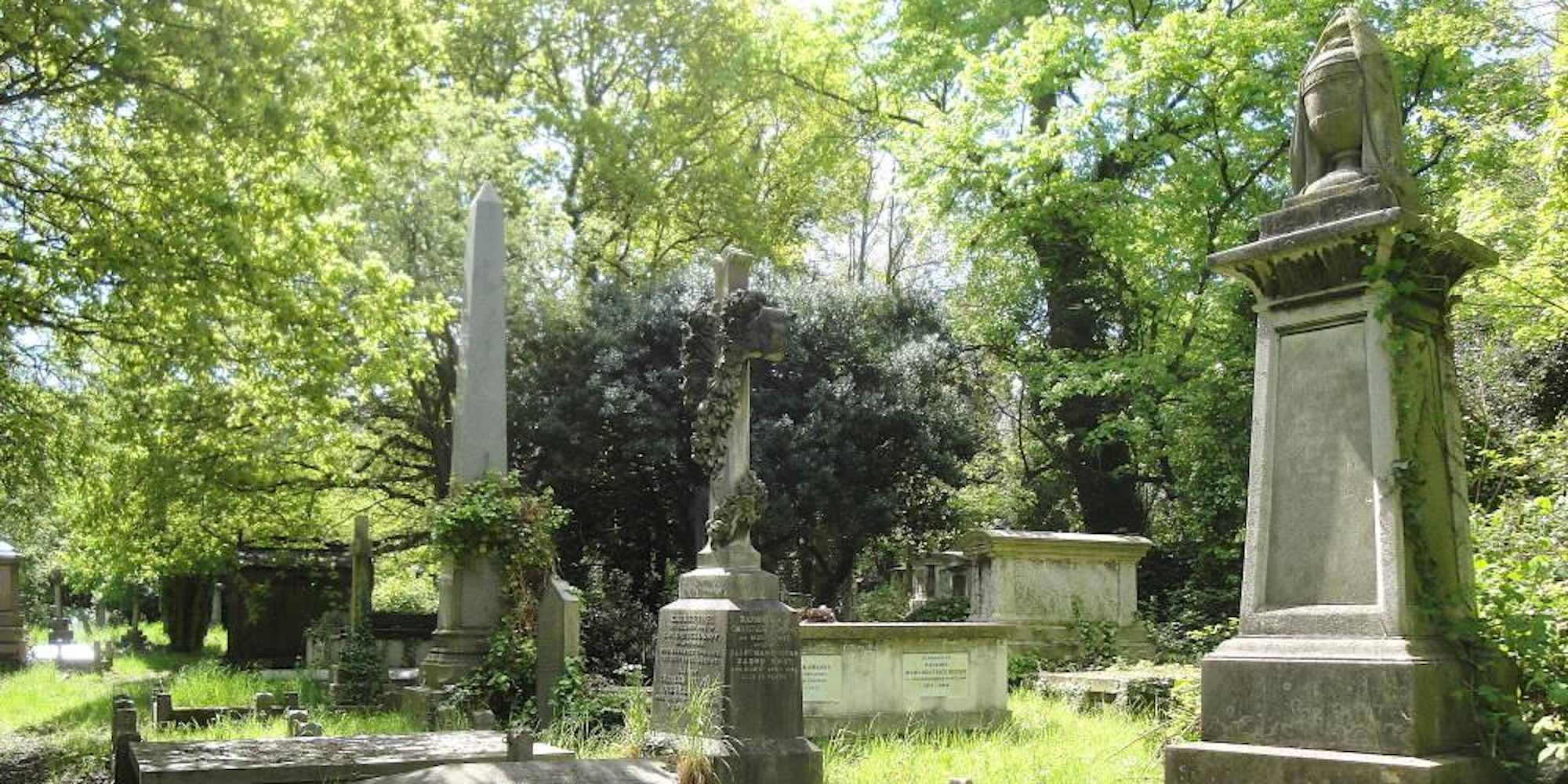 event date:
Sunday, September 25, 2022