7pm-8.15pm
This is a FREE event, and held entirely indoors, (you will be emailed the meeting place in the cemetery the day before) but you will need to reserve your family places as there is only so many seats available. Please follow this link.
The White Bear is a wintery romance, weaving together words and songs, images and sounds, conjuring the eternal quest for love.
Writer and spoken word artist Sally Pomme Clayton and singer and composer Helen Chadwick take you on a snowy journey through a dark, Scandinavian fairytale with a polar bear and a princess and songs drawing on poetry from Rumi to Emily Dickinson. The fairytale is set in a world of ice and snow, frost and firesides, where a princess climbs a glass mountain to set a cursed bear free, but is she brave enough to undo the terrible Troll Hag's spell?
Pomme's vibrant spoken word is intertwined with Helen's radiant compositions. The White Bear evokes other worlds and the possibility of transformation though love.
They combine spoken word and song with cymbals and kantale, soup bowls and cow bells, drums and harmonium. Magical, humorous and tinged with darkness, this performance is for adults and young people aged 10 and upwards. The performance lasts about 70 minutes. Come wrapped in blankets and dressed in furs!
"Chadwick….an exquisite find" The Guardian
"Some people are born to entertain- Sally Pomme Clayton has that magic in plenty, she is a dream-weaver, a spell-binder." The Londonist
The story of The White Bear is based on a fairytale from Norway. Versions of this story are found in many parts of the world, from Scotland to Russia. Pomme has created her own unique version of the story from several different sources. The tale has elements of Beauty and the Beast, with a man trapped in the form of an animal, and motifs from the Greek/Roman myth Eros and Psyche where a girl sets off on a long, arduous quest to find love. In some versions the genders are reversed, and the beast is female and the one who breaks the spell male. In Nordic countries stories were both sung and spoken and believed to have spell-like power. Helen's songs are all composed by her, some of the lyrics are written by her, some use the words of Hafiz, Shakespeare, Partnoy.
"Chadwick produces something quite exquisite, 'shining light into dark places'." Stage Talk
"Sally Pomme Clayton is a gifted storyteller who can bring the wonder of the most powerful stories from the past to life for audiences of any ages." The Guardian
Story written and performed by Sally Pomme Clayton www.sallypommeclayton.com
Songs composed and performed by Helen Chadwick www.helenchadwick.com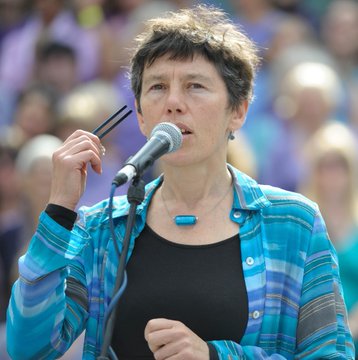 Helen Chadwick: At the heart of her work is song, and her songs and performances are full of stories. She has collaborated with Sally Pomme Clayton on The Singing Bones, a story-song version of the Kalevala. With Hugh Lupton she collaborated on several duo and group performances. With teams of collaborators, she creates concerts, recordings, song-theatre performances, song-story performances, community opera and site-specific choral events. Composing credits include:  English Touring Opera; the BBC; the Royal Shakespeare Company; the National Theatre; the Royal Court, and the British Museum. Song-theatre includes: Dalston Songs (Royal Opera House); War Correspondents (Birmingham Rep), and Truth (South Bank Centre). Site-specific choral commissions include: The Singing Circle (Royal Opera House); Where Two Worlds Touch (Salisbury Festival), and A Body Of Song (Greenwich Festival).  Recordings include ten albums, with one track featured on Desert Island Discs. Singing credits include: Meredith Monk; Human Music; VoiceLab; Kite; and on the film TROY. As well as writing lyrics, she has set many world poets's work as songs, for other projects her lyrics are drawn from people's stories and interviews. Awards: President's Award from WaterAid for Sing For Water; an Honorary Fellowship from Dartington College of Arts.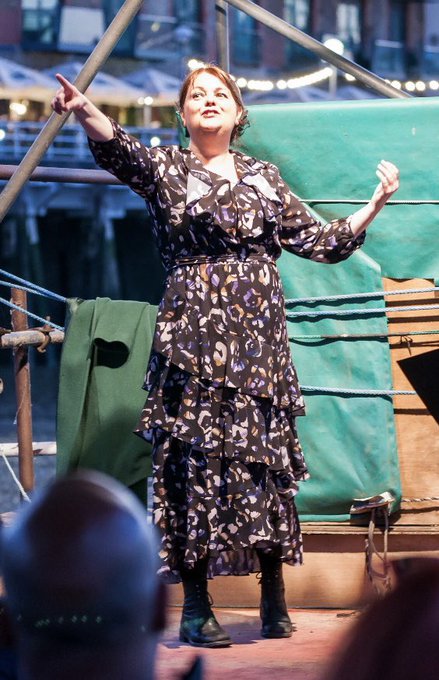 Sally-Pomme Clayton is a pioneering storyteller and writer creating performances, books, plays, and texts, bringing fairytales and fragments of forgotten myths to new life. She worked with Helen Chadwick creating The Singing Bones and has been one of her creative collaborators on many of her performances. Pomme is the author of 15 children's books, and an associate artist at Omnibus Theatre. Recent performances have been at: Museum of Comedy Bloomsbury Festival; The Chelsea Physic Garden; Rhythm Tree Festival Isle of Wight; Customs House Exeter; Cambridge Junction; Capstone Theatre, Liverpool; King's Place; Edinburgh Literature Festival; Dhaka Lit Fest. During 2019 and 2020 she toured Arts Council funded hybrid and subversive collaboration The Frog Princess Punked a feisty feminist fairytale with girl punk band and live projections. She has been commissioned to write and perform work for: Autin Dance Theatre (2021); The Tower of London (2019); Thames Festival (2018); The London Gypsy Orchestra (2016); The London Philharmonic Orchestra (2013/2011); the Royal Shakespeare Company (2013); The Swedenborg Society (2012); The British Museum(2010); Unicorn Theatre (2004/2001). Her latest books are 'The Phoenix of Persia' (Tiny Owl Books 2019) nominated for the Greenaway Award 2020 and the UKLA award 2020. 'The King with Dirty Feet' (Otter-Barry Books 2018) winner of The Oxford Book Award best picture book 2019. During 2019 she wrote five star reviewed 'The Little Prince' (based on the book by Saint-Exupéry) for Omnibus Theatre. 
This is a completely free event, brought to the community as part of the ongoing National Heritage Lottery funded project. You can find out more on the project website: www.westnorwoodcemetery.org
If you have any queries on accessibility, or anything else, please contact Kim Hart on khart@lambeth.gov.uk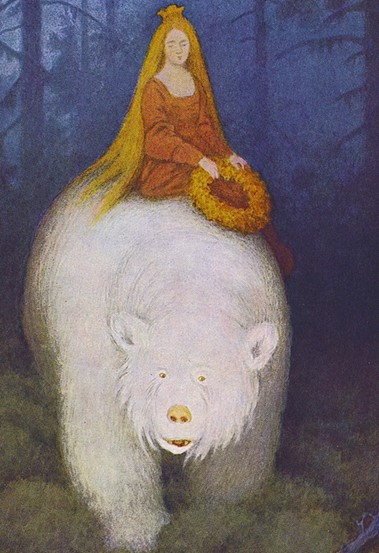 event date:
Sunday, December 18, 2022